GOODMAN TOWN | ชุมเสือแดงสิงห์ ตอนกระตุกติ่งเจ้าพ่อ
30 October 2002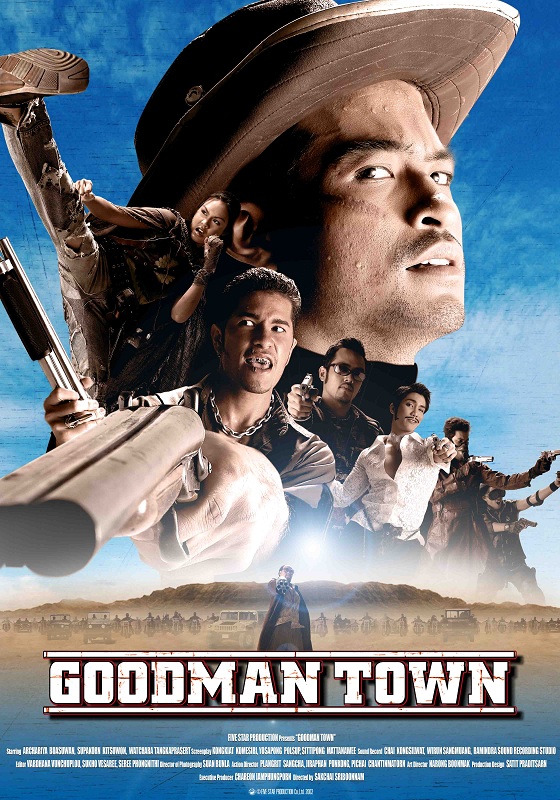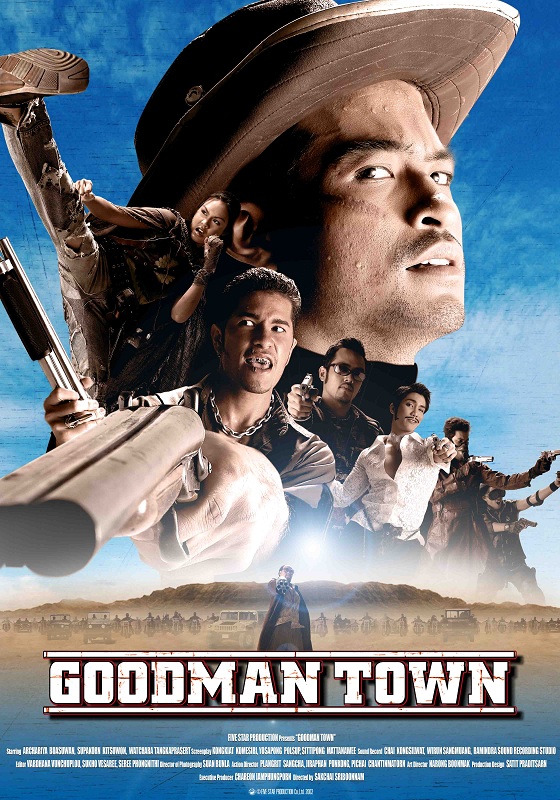 GOODMAN TOWN
30 October 2002

Synopsis :
After the end of nuclear war era, people chose to be criminals, thieves or even joined Mafias but all foolishly believed in fate and superstition. The story began when "Sua Yai" the leader of the head Mafia in "Goodman Town" had a nightmare which foretold that the only remedy was to get married or else misfortune would befall upon him. Therefore,
see more
Sua Yai appointment his brother, "Sua Lek", together with three of his best man: "Samorn Phunku", "Piboon Rottang", Sanim Somroth", and hundreds of his jobless gangsters in search for "Ting" a mysterious girl who carried a red heart symbol on her chest. Unfortunately, this news was heard by a rival gang who intend to demolish Sua Yai. The story got complicated even more when no one knew that "Ting" the mysterious girl that Sua Yai searched for was a drunken daughter of the rival gang leader. When Samorn and his gang was fed up with the search, they were fortunate to discover "Pat" a girl who look exactly like "Ting".
Samorn and his follower captured her and forced her to pretend as she was "Ting" and sent her to Sua Yai. On the way back to Sua Yai. Arrival gang successfully abducted Pat from Sua Yai' s gang. Sua Yai was pissed and angry once he heard about the abduction. Thus, he hired four of the top five professional killers named "the four-element killers: earth, water, air and fire" to rescues his future bride. In the meanwhile, Sua Lek had realized that, his brother's bride to be , was in fact his lover. Therefore, he secretly hired "Yod" or "Mr. Climax", the best professional killer, who was currently in despair and suffering from memory lost inflicted upon him by the four element killers.
They had betrayed Yod and tortured him until he lost his memory. Yod usually robbed gas stations for a living. The four-element killer destroyed the rival gang and unwittingly found Ting on their way back to Sua Yai. Yod also was there at the fight and was the one who rescued" Pat" from both gang. He had forgotten the place that he should return her to Sua Lek. Pat was very happy to see Yod because she in fact was Yod's wife before Yod lost his memory. In the meanwhile, Tiger' s rescue.
They started digging an underground tunnel to the "Goodman Town". The truth was Ting's dad was afraid that his daughter would force Sua Yai to have a sexual relationship with her. At last, the revel gang had finished the tunnel and reached the Goodman Town just in time before Sua Yai' s wedding ceremony. The rival gang demolished Sua Yai' s gang and the town good.
Yod and Pat also reached there at the same time and Yod got his revenge on the four-element killer and retrieved his memory back at the end.
DIRECTED BY:
Sakchai Sriboonnam
STAR:
Vatchara Tungkapasert, Adchariya Buasuwan
RELEASE DATE:
30 October 2002
GENRE:
Action
Duration (mins): 110
GALLERY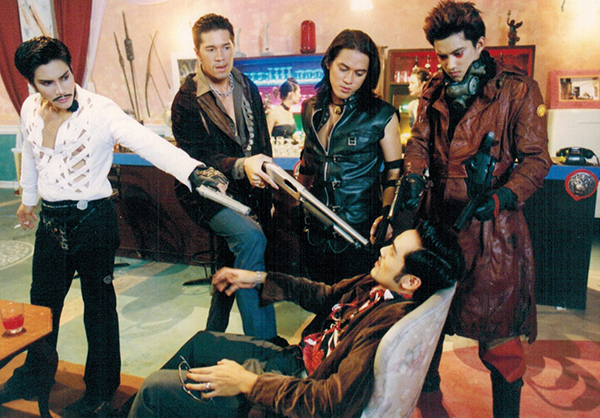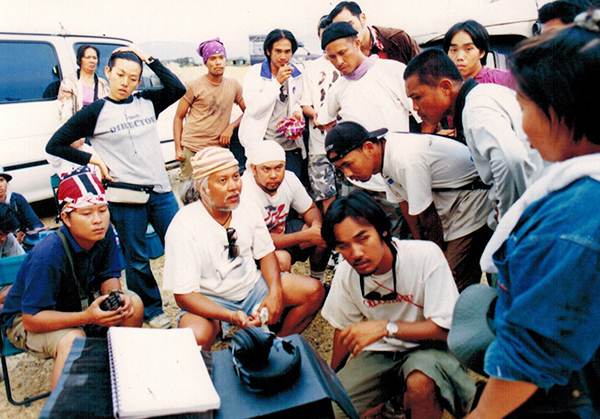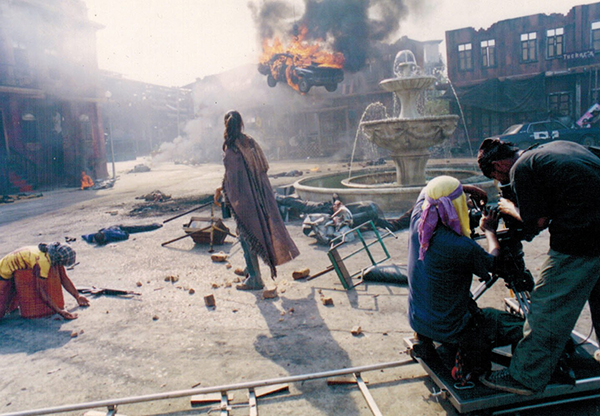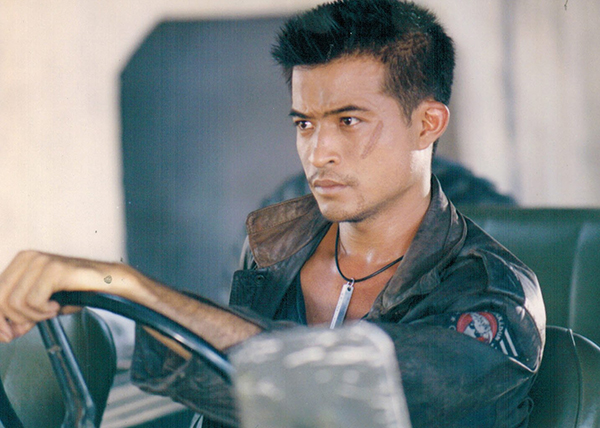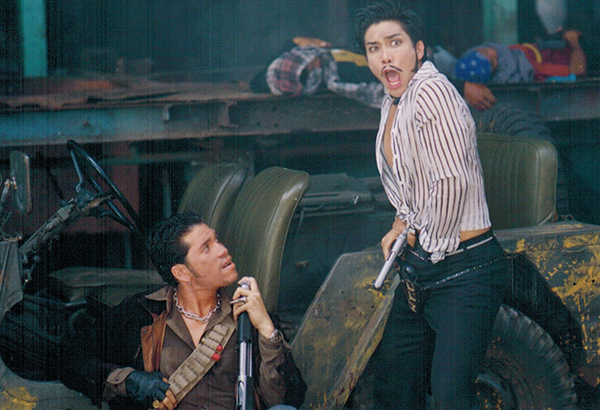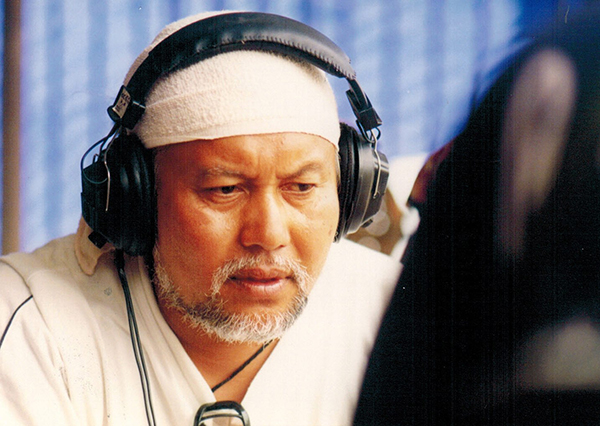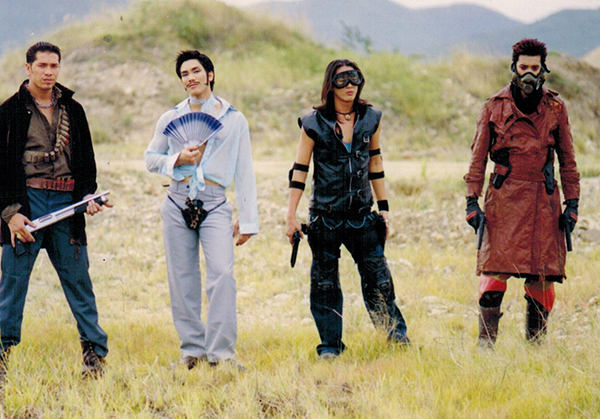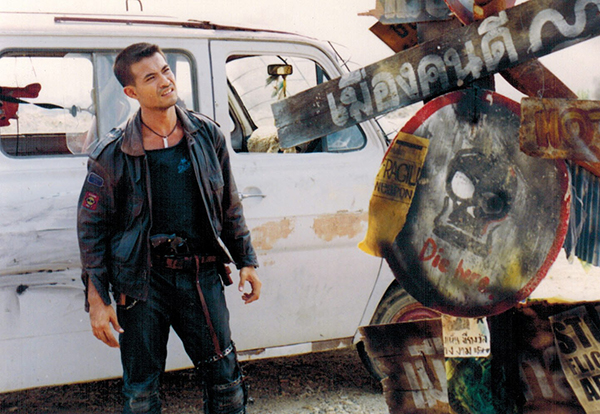 POSTERS