3AM PART3
15 March 2018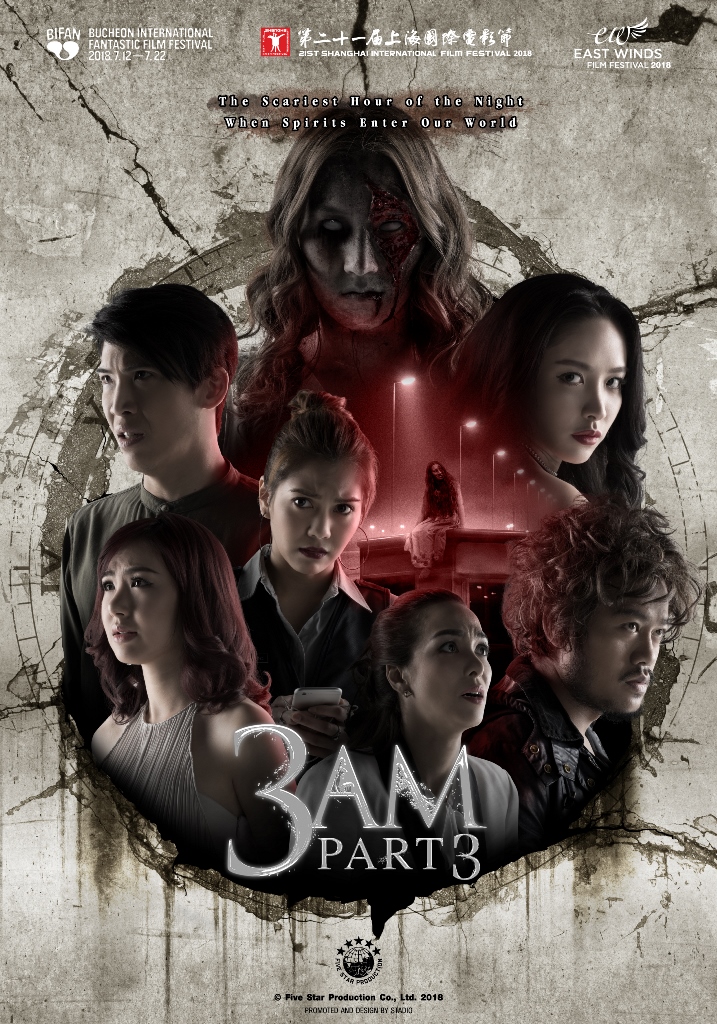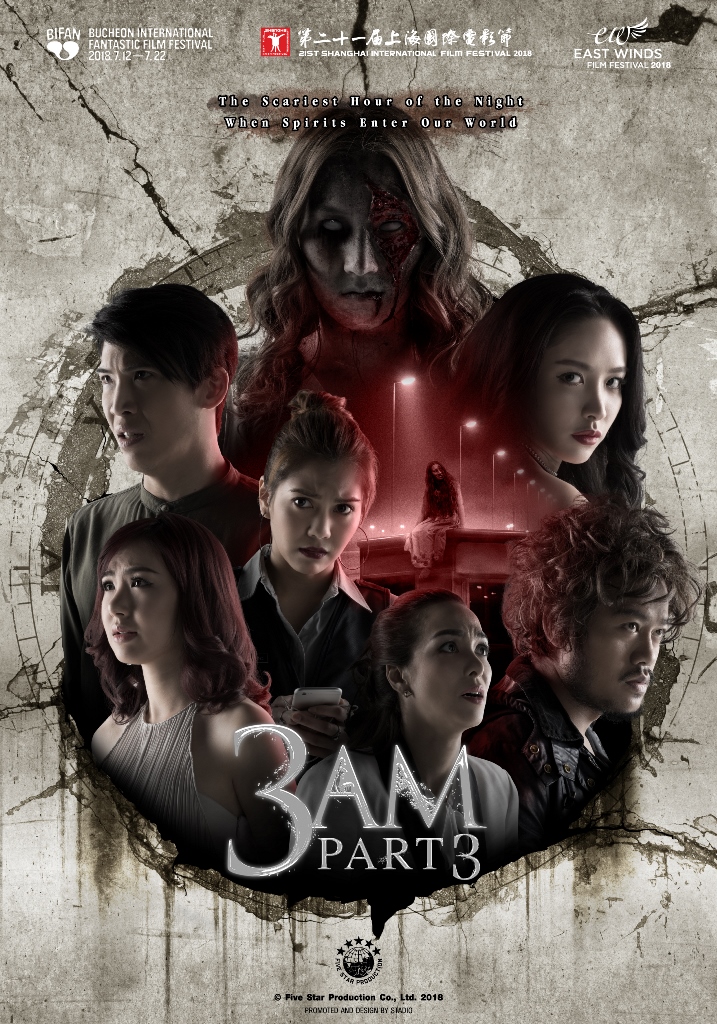 3AM Part3
15 March 2018

DIRECTED BY:
Phawat Panangkasiri,Thammanoon Sukulboontanom,Nitiwat Cholwanichsiri
STAR:
Passornkorn Chirathivat,Numchok Thanatram,Natee Ekwijit,Worakarn Rojanawat,Sheranut Yusananda,Nachijaree Horvejkul
RELEASE DATE:
15 March 2018
GENRE:
Horror
Duration (mins) : 101 min
EXPRESSWAY
Director: Phawat Panangkasiri
Cast : WORAKARN ROJANAWAT
Every night Pim starts her shift in boredom. She works as night-shift toll collector at an expressway toll gate. The only distraction she has is social media, in which she actively posts and gives comments.
At 3AM tonight, strange things happen to her while on the shift. Pim is terrorized by an evil spirit determined to take her life. Will she get out of the expressway alive? And what does the evil spirit want from her?
ONE NIGHT STAND
Director:Thammanoon Sukulboontanom
Cast : SHERANUT YUSANANDA , PASSORNKORN CHIRATHIVAT, NACHIJAREE  HORVEJKUL
TAN is a painting restorer who likes to spend wild nightlife with his friends, curing loneliness with partying and clubbing. OIL is Tan's ex who tries every way to restore their relationship. But it's clear that Oil's insistence only irritates Tan even more.
One night at a nightclub, Tan meets NAPAS. A mysterious, seductive woman, Napas puts Tan in a spell. Just looking at her seems to make the world go in slow-motion; her image torments his heart. When Napas blinks, everything returns to normal, and Tan feels suffocated as if he was holding his breath for too long.
Tan can't sleep. He busies himself by restoring the oil paintings, hoping to forget Napas who keeps haunting him. But it doesn't work. Instead he begins to see Napas in the face of the painting he's working on. Wrecked by an intense feeling, he has to leave the room.
Next night, Tan goes to the nightclub at 3 AM, he finds Napas and follows to her home. Who is really this woman? Will Tan ever make it out alive from Napas's place?
TV DIRECT
Director: Nitiwat Cholwanichsiri
Cast : NUMCHOK THANATRAM , NATEE EKWIJIT
Sam arrives an hour late at the set. He's a director of a television shopping program, and once he's at the shoot he starts giving out orders until everyone is unhappy with his bossy attitude. Sam is a professional, but he's also arrogant, snobbish, and always late to work, which means the shoot will finish late.
Tonight strange things happen on the set. What Sam doesn't realise is that the crew and the presenters have conspired to deceive him. All the unusual things have been planned to get back at the arrogant director.
It's 3 A.M. Ou, the assistant director, picks up his phone and steps outside the studio to talk. It's Sam's girlfriend. She calls to tell Ou that Sam has been killed in a car accident on his way to the studio.  Ou tries to tell the crew what has happened but no one wants to listen.
The light goes off and the prank is about to begin….